hear to there
hear to there is a website that I created that allows you to travel to places through field recordings and voice memos. Think of it like a train where each stop is an audio recording closer to your destination.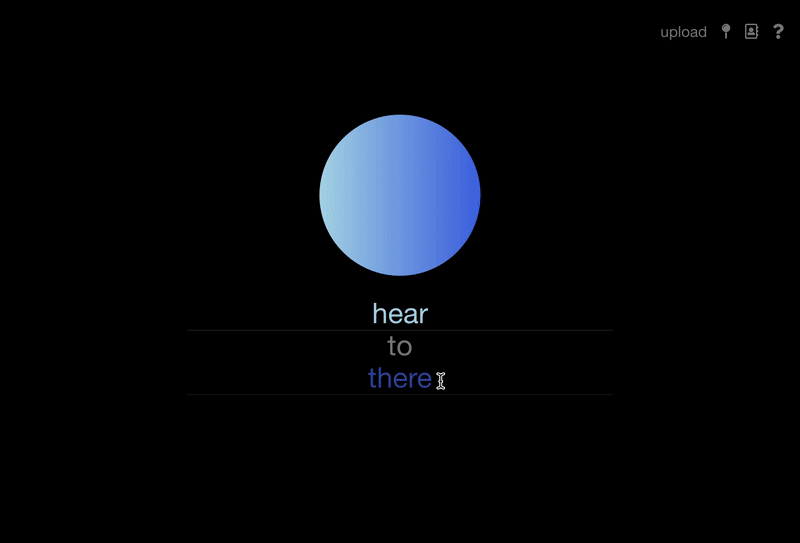 Points light up the globe as the journey continues
Twemojis (Twitter's open-source emojis) and Font Awesome icons were used throughout the project.
User dashboard (users unlock emojis as they contribute more sounds)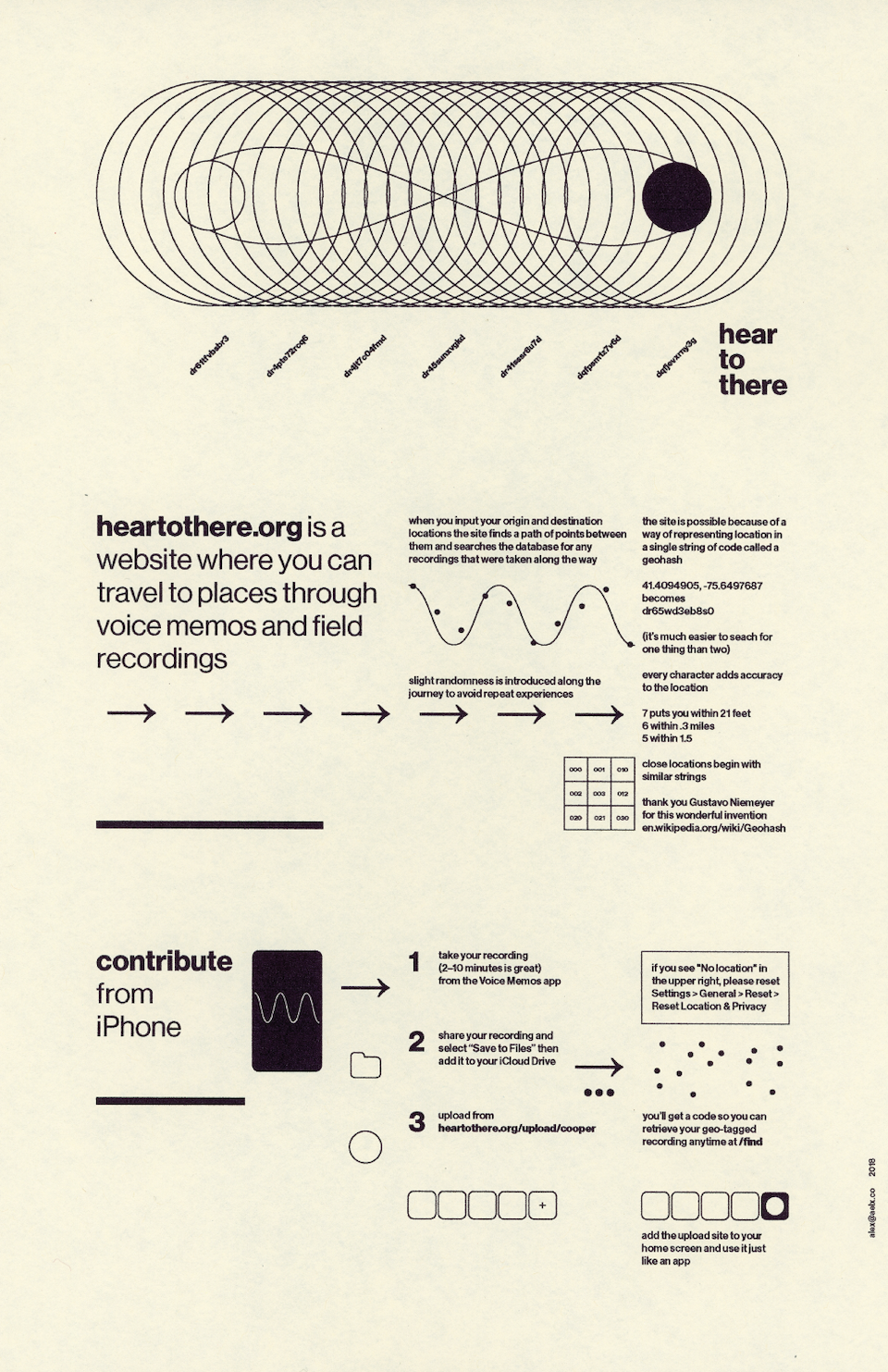 Poster/guide